ANNOUNCEMENTS (updated March 2015):
I am looking for students (undergrad, Masters, PhD) interested in research! I have some funds available to support thesis work. Do not hesitate to contact me if you are interested.
Click here to see the last article written by a reporter from my university (in Spanish).

I am an Assistant Professor at the Physics Faculty of the Catholic University of Chile. My research interests lie in the area of experimental particle physics, the branch of science that studies our universe at the smallest and most fundamental level.


---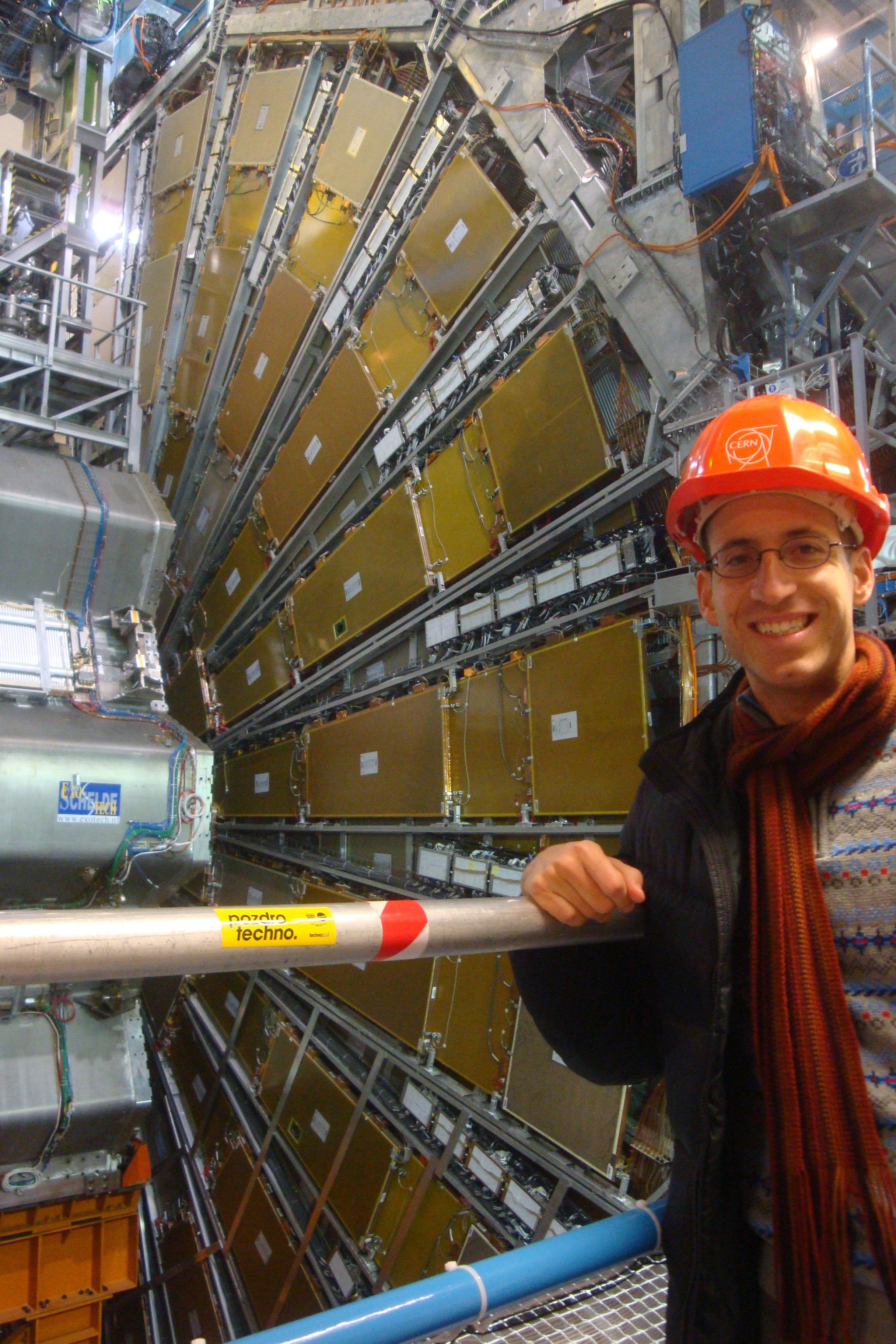 ATLAS
I am a collaborator in the ATLAS Experiment at the European Center of Nuclear Research (CERN). With ATLAS we can study high-energy proton-proton collisions from the Large Hadron Collider (LHC), the world's largest and most powerful accelerator. By taking matter to extreme conditions never before recreated in the laboratory, we are able to learn volumes about many open questions in physics such as the origin of mass and the unification of the fundamental forces. We are also able to search for exotic phenomena such as extra dimensions of space, microscopic black holes, and dark matter particles. Our Atlas Andino group is involved in many aspects of the experiment, including the acquisition and the analysis of the collision data. We are also currently preparing a local laboratory where the Thin Gap Chambers (the modules seen in the background of the picture on the right) will be characterized before being shipped to CERN.


---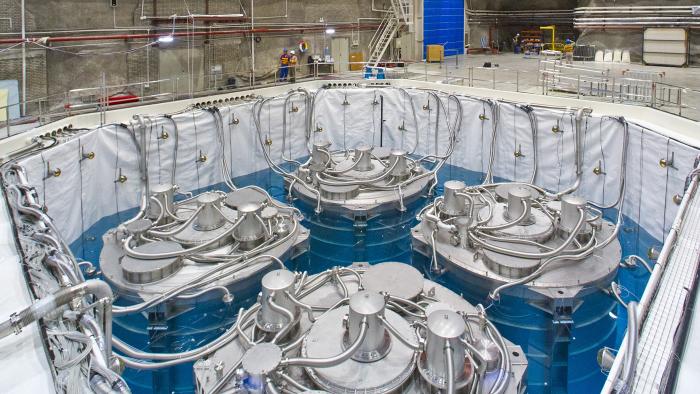 Daya Bay
I am also heavily involved in the Daya Bay Reactor Neutrino Experiment, located roughly 50km northeast of Hong Kong, in China. In this experiment 8 identical detectors, each weighing more than 100 tons, are deployed in 3 underground caverns at different distances from a group of 6 nuclear reactors. The detectors are immersed in very large pools of water in order to shield them from ambient radioactivity and to be able to detect incoming cosmic-rays (see picture on the right). This allow us to study the mysterious properties of neutrinos, the fundamental particles copiously produced inside nuclear reactors, and thus to shed light on the nature of our universe and the forces that shape it. Our local group in Chile is heavily involved in many aspects of the experiment, such as calibration, reconstruction, data analysis and the search for new physics. You can learn more about Daya Bay here and here. You can also see an article that appeared in the University's website here (in spanish).


---
Links: